DDG-A Island Refrigerated Case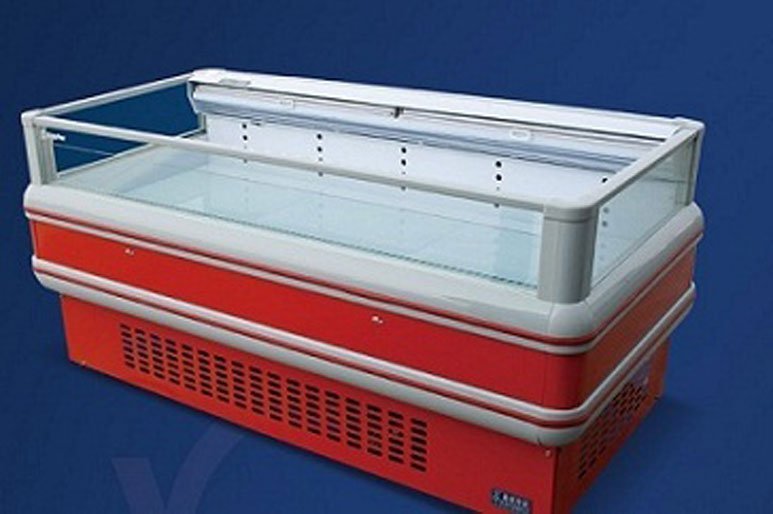 DDG-A Island Refrigerated Case
DDG is an Island-site refrigerated case for displaying and sale of pre-packed frozen foods and ice-creams. Two case sizes are available: 2000 mms and 3750 mms, which can be multiplexed, and two versions: single island or double island. Main features are: large loading capacity, low energy consumption, utmost functional use, easy assembling and service. It is standard supplied with: thermostatic valve, heat exchanger between liquid and suction lines, electric defrosting system, and electromechanical control panel.

Application:
Ice Cream, frozen food, sea product, etc.

Features:
*Single-island cases are the best high capacity self-service display system for frozen food products.
*The commercial success is a consequence of an ergonomic design, optimum space management and outstanding product visibility.
*Island cases are designed for remote condensing unit installation, andn come with detachable baffles to make frost removal easier.
*Optionaln electromechanical or electronic control systems can be fitted allowing for connection to a central monitoring system, a wide range of accessories is available with which to customize the cases.

Supermarket Island Freezer
(Remote Island Freezer)

Fluorine-free refrigerant, energy saving and environmental protection. Double-conversion, switch-on-demand, refrigerated a dual-purpose machine.
China manufacturer of SUPERMARKET REFRIGERATION -Island Freezer (Frozen Food Display Case, Frozen Meat & Fish Showcase)
Frozen Food & Ice Cream Wide Island Merchandisers

Our Wide Island Merchandisers are industry leaders in energy efficiency, while providing stable temperatures and a maintenance friendly design.

We provide island freezers that are used widely for commercial applications such as storing frozen food, marine food, ice cream and many more. Our freezer products are aesthetically designed and are manufactured using advance technology.

External Dimensions L*W*H (MM) : 2000*1120*800
Drainage : Self Evaporating With External Drain Pipe Connector.