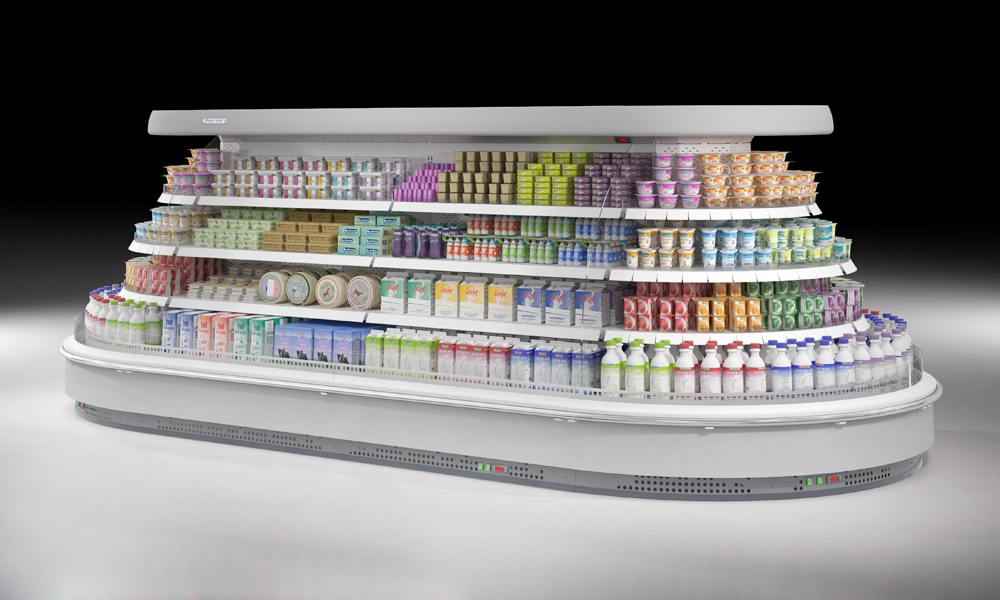 LFG-4 Cooling Shelf
This model is particularly suitable for the presentation of key products that may be located at the entrance of the store or in any other strategic point.

Away from the more conventional style, the rounded shop-around units give a more innovative and exclusive look to this layout.

It is also possible to form a single completely circular case of 360° thanks to the union of the two end units, thus giving more attractive shopping areas to the end customers.