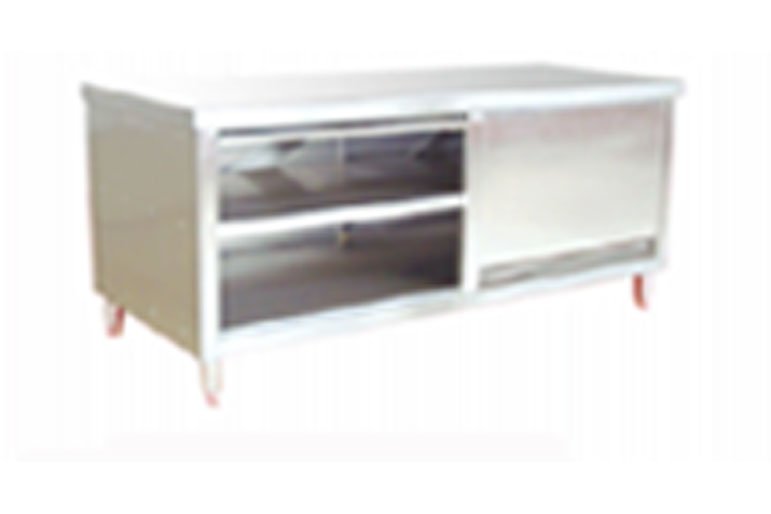 SST-A Stainless Counter
SST-A (Operation Board)

Application:
Apt to supermarkets, shopping malls, hotels, guesthouses, restaurants, etc.

Features:
Spacious display area.
Showcase totally made of stainless steel, cleanness and sanitary, anti-rust.
A striking color concept wholly adaptable to any product stocking and retailing strategy.
Lifco Technical and Trading Co. offers various stainless steel cabinets that you can use in your commercial kitchen. It serves different purposes and this particular cabinet is anti-rust, a concept that is perfect for your retailing methodologies.